CATHERINE ROUND – CREATIVE DIRECTOR
Catherine has been teaching ballet in Los Angeles for seventeen years, including seven years teaching and staging productions for the prestigious Marat Daukayev School of Ballet.
Catherine was Ballet Mistress for City Ballet of Los Angeles and Dance Mistress for LA Unbound, and has created choreography, along with celebrity coaching for Scary Movie V, Neighbors, and Germany's Next Top Model.  She has also been a part of teaching for many ballet intensives and master classes nationwide.  Catherine currently has her own thriving adult ballet instruction practice for all levels (beginner to professional).
A ballet dancer and teacher for over 20 years, Catherine Round's career started on scholarship with Barry and Anna Van Cura at Ballet Tennessee and Robert Barnett at the Atlanta Ballet. Catherine furthered her training under such greats as Marat Daukayev from the Kirov Ballet (now Mariinsky Ballet), Birute Barodicaite from the Ruth Page Foundation and Ricardo Bustamante, Ballet Master at San Francisco Ballet.
Catherine went on to perform as a Corps de Ballet member with Ballet Omaha and as a Soloist with Aeolian Ballet Theatre in Los Angeles. Soloist roles include: The Tempest, Cinderella, La Bayadere, Romeo & Juliet and the Nutcracker. Corps de Ballet work includes Beauty and the Beast, Concerto Borocco and Les Sylphides.
Catherine constantly strives to instill discipline, improve technique, hone artistic vision, and encourage the love of ballet in students of all ages.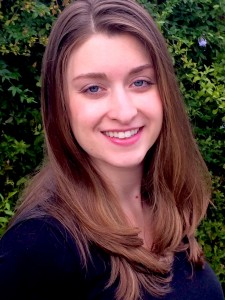 SARAH GROSS – SUBSTITUTE FACULTY
Sarah began her ballet training at Riverside Ballet Arts, and Inland Pacific Ballet Academy in Claremont, CA under the direction of Victoria Koenig, and was asked to join the company in 2002. Sarah has trained under such greats as Patricia Neary, Maria Vegh, Arturo Fernandez, and Stanley Holden.
Sarah expanded her repertory and refined her technique under the instruction of Catherine Round in 2013. She performs yearly in C. Round Ballet Works' "Pay It Forward: An Evening of Dance to Benefit California Hospital Medical Center. Sarah's repertory includes: Don Quixote, The Nutcracker, The Sleeping Beauty, Giselle, and Raymonda. She joined the faculty of C. Round Ballet Works in October 2014.

ADELA VANGELISTI – SUBSTITUTE FACULTY
Adela Vangelisti began her dance career when she was accepted to the school of the National Ballet of Mexico (Compañía Nacional de Danza) at the age of six.  Upon graduating, she performed in Swan Lake at Chapultepec Park, and Coppelia at the Bellas Artes Palace. She was awarded a scholarship to join Joffrey II Dancers in New York City, and then promoted to The Joffrey Ballet Company.
Adela performed in Agnes de Mille's, Rodeo, Margo Sappington's, Billboards, and various pieces from Laura Dean, Charles Moulton, Peter Pucci, among others. She began her Vaganova training with Catherine Round.  She has performed as a guest artist in New Zealand Ballet's, Giselle, and has performed in C. Round Ballet Works' "Pay It Forward: An Evening of Dance to Benefit California Hospital Medical Center every year since its inception.  Adela joined the staff of C. Round Ballet Works in 2013.